We Serve Human Resources Professionals and Leaders Seeking Creative Solutions to Challenging Workplace Dynamics
The clients who come to us for help include anyone who knows or suspects there is a conflict issue in his/her workplace. Our clients include business professionals, HR Partners, Business Managers, C-Suite Executives, Boards of Directors and front line contributors.
You may not know why or what to do. You may not even know where to start.  You might have tried different approaches that haven't worked and you need a new perspective or set of tools. Or you may be looking for an honest, impartial assessment about whether meaningful change is even possible.
We Help Your Teams Operate More Efficiently
Every workplace has a unique set of organizational challenges.  In some organizations, no one is specifically tasked with developing solutions to increase positive workplace interaction.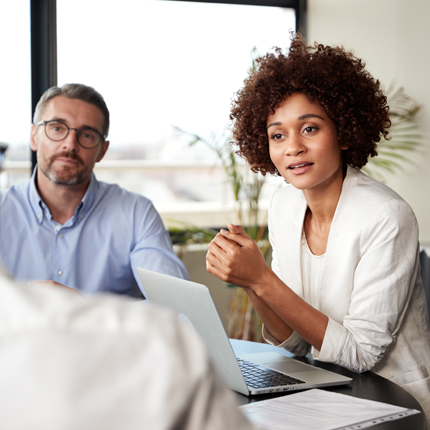 Instead, managers are tasked with managing projects and corporate goals, and you need someone to focus on workplace dynamics that may be impeding your progress.
We help change this situation.
"Wouldn't it be better if our teams could interact more cohesively?"
Creating and sustaining strong work teams allows people to work better and smarter.  We provide training for both individuals and work groups focused on how to become more productive through better communication and conflict management.
Where there is already conflict in the workplace, we focus on identifying the causes of conflict, strengthening the group dynamics and building a process in which team communications advance the goals of the organization.  Our approach is to work with the Human Resources Department, and enhance the department's influence with individuals and work groups. We have what many Human Resources personnel don't have: time devoted specifically to managing and resolving conflict in the workplace.
Call Us To Find Out How We Can Help You