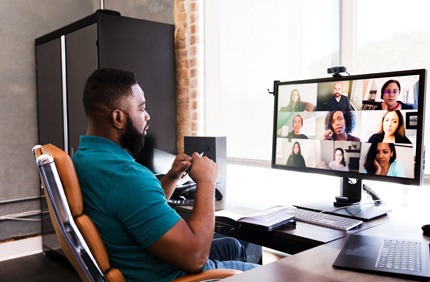 As you think about ways to engage your remote workforce, consider the power of appreciation. From individual contributors to mid-level managers to C-Suite executives, the members of your team want to be productive and add value. Show them you appreciate their efforts and you will be surprised at the results.
Not sure how to show appreciation remotely? Here are 5 possibilities to get you started:
1. Acknowledge what your workforce may be experiencing right now — they may be worried about homeschooling children, caring for elderly family members and staying safe and healthy themselves. When you acknowledge these and other challenges, individual contributors will feel respected and motivated.

2. Send a short note to a team member who did something well, whether expected or unexpected.

3. Take 5 minutes at the beginning of your team meeting to share team appreciations. As the leader, you can say one thing you appreciate about each team member. You could also have team members share one thing they appreciate about each other.

4. Give frequent, specific feedback. Even if the feedback is about an area of opportunity, when you as the leader take the time to share that feedback, it signals that you care and that the person's contribution is important.

5. Make generous assumptions about what your team members are doing remotely. I can't say this enough.
In this remote environment, many contributors are working longer hours and are more connected to their devices than ever before. Let that be your leading thought and let them know how much you appreciate their contributions.